What if you already know the secret of making 5 to 6 figure salary per month? To begin with, a 6figure salary may sound difficult in any industry, but if you have the right skills and required qualifications, you can achieve your goals. But the job is not all about the paycheques, it's also about your passion because when you love what you do, no one can stop your progress. So if you are a teen looking forward to a fulfilling career, the best way out is to first discover your passion and interest through proper career counseling and you are ready to earn a five to six-figure paycheque. How?
Enroll for career counseling during the early days of your school life and discover your talents and areas of high aptitude. When you know your strength, weakness, and skills, career experts will guide you to careers where your traits are highly applicable and if it is pertaining to a high-income skill list, what more can you ask for. However, for those whose work profile does not match with the high-income group, there is nothing to worry, as the data is based on the demand/ supply market ratio. With talent and perseverance, you can build a powerful brand that can unlock any market scenario. So here is a brief insight about high paying jobs in India, but before that let us check the average earning of the Indian workforce.
Who makes how much?
Do you know the income of the average Indian worker? The grim employment / unemployment ratio is often talked about and the other most interesting question about who gets paid how much is easily overlooked. However, the Periodic Labour Force Survey (PLFS) findings have finally provided some eyeopeners, taking into account, the casual workers, the self employed and regular workers from the agricultural as well as the non-agricultural sector.
In rural India, 55 per cent of total regular workers earned below Rs 10,000-a-month and the urban earnings ranged from Rs 14,000 -Rs18,000 during the comparable period.
The most discerning study showed only 3 per cent of regular workers were earning between Rs 50,000 to Rs 1,00,000 in salary a month and those who made over Rs 1 lakh per month were meagre 0.2 percent of the aggregate workforce. However, it is a fact that one-fourth of all regular workers in the country earn more than Rs 20,000 a month, so what high income skills should you possess to earn 6 figure salary?
However, you need certain soft skills to make it to the top bracket and here is the list-
High-income soft skills for 6 figure salary
People commanding 6figure salary are usually decision makers and in this era of tough competition and changing business landscape, you need to be flexible with your ideas and concepts, creative enough to find unique and innovative solution as well as aggressive in your implementation.
Creativity – If you have the tendency to generate ideas and possibilities to solve problems, then you are creative. Many think that creativity is based on our genetic makeup, but studies have revealed that everyone has a certain level of creative skills and you can build it further, with research, making it a routine task and improving on it each day. Innovative leaders are highly paid and are responsible for driving creative ideas through planning, development and implementation phase. Creative leaders like Steve Jobs (CEO of Apple) recognized a great idea and motivated his team to collaborate to turn his vision into reality.
Persuasion – This is the most in-demand skill for aspirants of a 6-figure salary. If you have persuasive skills, you can easily convince your team and get them working on your vision. You can even build it by working on your communication skills to effectively influence your team and avoid counterproductive behaviour.
Collaboration– This is key to your career growth. Team-approach is vital for success and an effective leader understands the importance of brainstorming with members to find different perspectives of the given problem in order to cultivate unique insights. As the era of top-down hierarchy is bound to flatten with the movement of collective intelligence, you can work on your collaborating skills by building engaging relationship with your team members imbibing trust and creativity.
Adaptability– Being adaptable in the work front would mean you can respond quickly to changing ideas, grasp the latest trends, take new responsibilities and work on new strategies. If you claim to be a learner for life, your keenness will keep you agile in this fast- changing business landscapes.
What are the high-income skills in India?
High-income skills are those that ensure your paycheque has a healthy 5-6 figure. Everything about your job is important including your income because many things depend on it like your family's lifestyle, society and even, the country's GDP.
Considering the current GDP structure of India, the average income of an upper-middle-class Indian family is Rs. 50,000 + per month.
There are many high paying jobs identified by LinkedIn and education counselors in India. These high flying vocations can easily cover your lifestyle cost in the top 5 cities in India.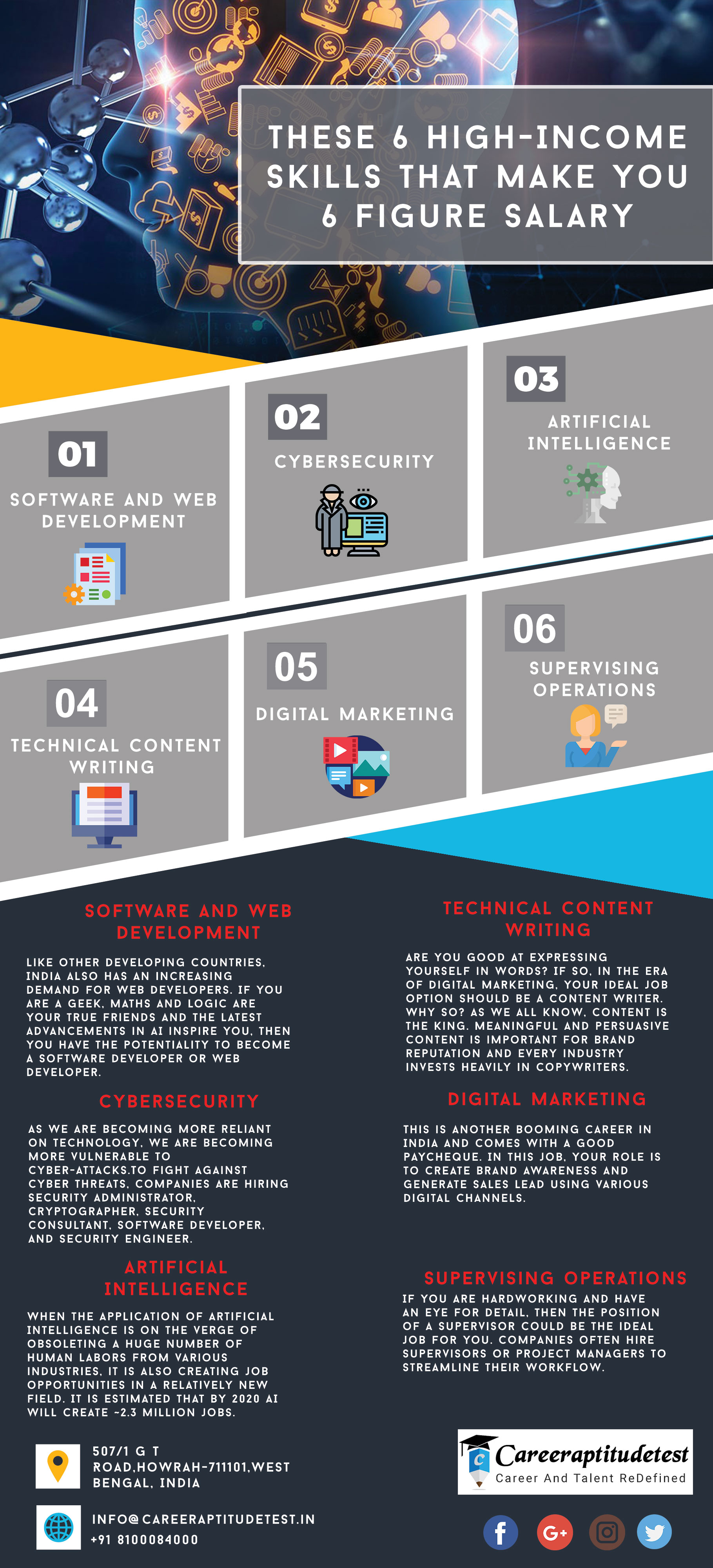 Here check out the list for high-income skills in India: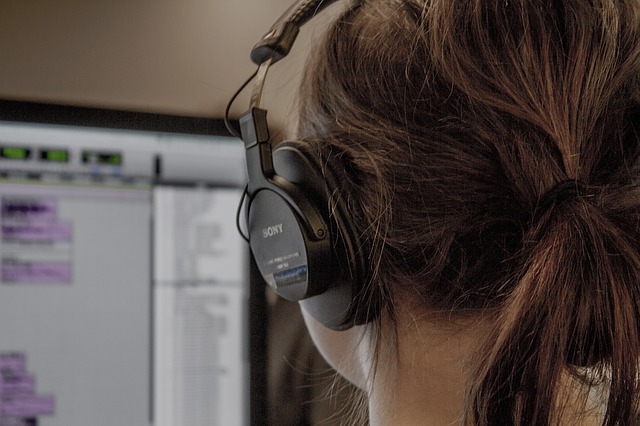 1. Software And Web Development
Like other developing countries, India also has an increasing demand for web developers. If you are a geek, maths and logic are your true friends and the latest advancements in AI inspire you, then you have the potentiality to become a software developer or web developer. The software has a wide application and every industry is employing the latest technology to enhance their products /services in order to improve their ROI.
Qualification:A software engineering degree from a reputed college
Whether you choose to work in the front end or at the backend or wish to take the silent role of managing the server, there is a high demand for developers around the world. If you are proficient in your work, you can also seek high profile jobs in countries like America which is the Mecca for top IT companies.
Read: How to Become a Software Developer without a CS degree
Salary Range:The income range of the software developers start from Rs. 30,000 (lowest) and can easily rise to 6-7 figures/month if you are working in MNCs like Google and Amazon.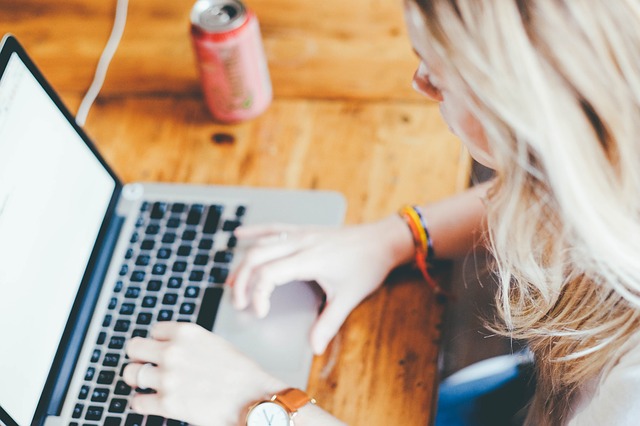 2. Copy Writing And Technical Content Writing
Are you good at expressing yourself in words? If so, in the era of digital marketing, your ideal job option should be a content writer. Why so?
As we all know, content is the king. Meaningful and persuasive content is important for brand reputation and every industry invests heavily in copywriters. Copywriters are behind TV commercials, radio ads, billboards, flyers, websites, and anything that is meant for advertisement.
If writing is your forte, and you are specialized in some specific writing style, such as Copy Writing, Business Writing, and Technical writing then, you have more chances to get hired by the big MNCs.
Educational Qualification:College degree in advertising, marketing, English, or communications.
Salary Range:As per Glassdoor, the lowest income of a content writer is 15k per month, where the average income is Rs. 20,000 to Rs. 30,000 per month. On the other hand, popular bloggers and technical writers in India are getting 1 to 5 lakhs per month respectively.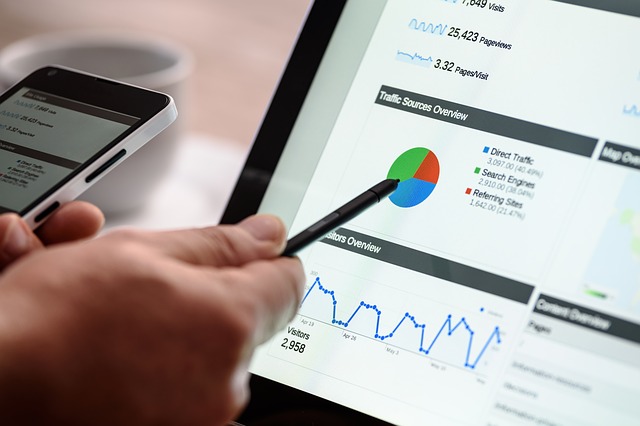 3. Digital Marketing
This is another booming career in India and comes with a good paycheque. In this job, your role is to create brand awareness and generate sales lead using various digital channels. The digital marketer is responsible for creating an online marketing strategy using search engine ranking, online display ads, email marketing, corporate blogs, and online display ads.
Educational Qualification:A degree or diploma certificate in marketing. Many companies and institutes are offering digital marketing certificates. However, it is wiser to join as a digital marketing intern and get an on-job training, which is better than online certification courses.
Salary Range:A digital marketers with zero experience or minimum 3 months internship could start a career with a minimum 15,000 per month. On the other hand, as per LinkedIn, the average salary of a digital marketer in India could range from Rs. 1.92L/year (minimum) to Rs. 1.2M/year (maximum). As per Glassdoor, the average salary of a digital marketing manager in India is Rs 57,600/month to 65,000/month.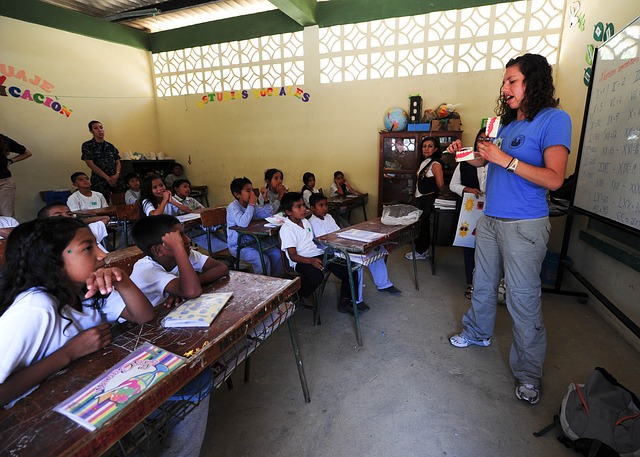 4. Tutors
Not anyone can be a teacher. It takes special talents to mould young minds. The teachers must have the skills to transfer knowledge effectively and in a fun manner. A teacher or trainer is one of the most influential people in a student's journey and takes many responsibilities like planning activities, workshops and developing new curriculum.
Educational Qualification:To be a teacher you need to complete a bachelor or master degree on any subjects, complete B.Ed (Bachelor in Education) or D.Ed (Diploma in Education) and apply to different schools.
Salary Range:Salary scale of a teacher or a mentor varies from state to state in India. However, the average salary scale of a primary teacher is Rs.10,000/month to Rs. 20,000/month and for the higher secondary teachers the average is Rs. 30,000/month. If you are looking forward to becoming a professor, then your salary could be Rs. 30,000 to Rs. 85,000 per month. Tutors get a paycheque worth Rs. 25,000/month to 1lakh/month depending on the number of students.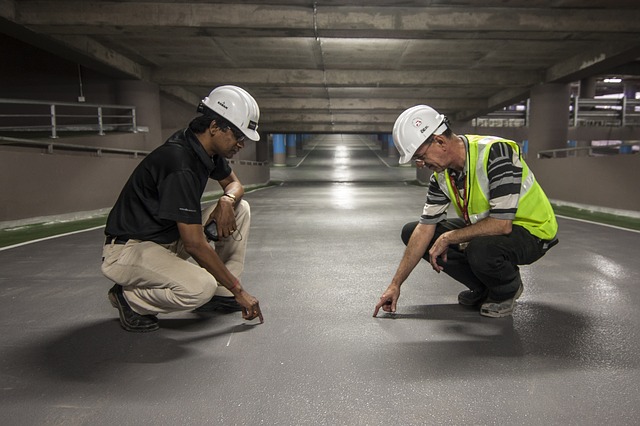 5. Specialized Or Technical Skills To Supervise Operations
Specialization is key to success! Are you passionate about a certain field or industry… and most importantly, do you dream of making innovative products or provide unique service in your chosen department? If the answer is yes, it is a fact that people with years of experience can make a high income in any industry from healthcare, construction to engineering.
If you are hardworking and have an eye for detail, then the position of a supervisor could be the ideal job for you. Companies often hire supervisors or project managers to streamline their workflow. The position of a supervisor in different industries could be coined as system developers, operation managers, project manager depending on their work/project responsibilities. The job responsibilities of a supervisor include designing, planning, initiating, executing, controlling, monitoring and delivering a project. Supervisors also use various online and offline tools to plan, budget and track progress and report the project.
Public servants like bureaucrats, legal advisors, High court and Supreme court judges, auditors, managerial heads in government departments, air traffic controllers, fire and police chiefs with years of experience have high salary as they work their way up the ranks.Qualification: Specialization in any field with related bachelors, MBA, masters, or doctorate degree. Some of the high-income engineering fields are petroleum, nuclear and chemical. They work in unique processes to synthesize lifesaving drugs and harness energy and utility systems. Like top, specialized surgeons with years of experience, construction managers too in real estate companies command high salary. Salary Range:As per Indeed, the estimated salary of a supervisor is Rs. 16,000/month. This salary estimation is based on the 3394 salary reviews submitted anonymously in Indeed. However, with 5 to 6 years of experience in this field, you could get a paycheque of Rs. 40,000/month and can rise to 6-7 figures/month with 15-20+years of experience depending on the industry.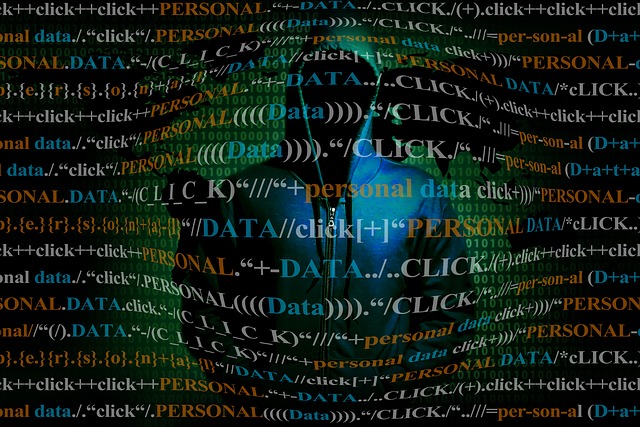 6. Cybersecurity
As we are becoming more reliant on technology, we are becoming more vulnerable to cyber-attacks. From bank frauds to company database hacking, the incidents of cyber-attacks are increasing day by day. To fight against cyber threats companies are hiring security administrator, cryptographer, security consultant, software developer, and security engineer.
Educational Qualification:You need to have a bachelor's degree in computer science or a diploma in Ethical hacking. For a security consultant, you must have a degree in law enforcement and criminal science along with computer science.
Salary Range:The salary range of an information security consultant is Rs. 3.86L/year to Rs. 1.35M/year. The salary range could vary depending on the company and the type of data security required.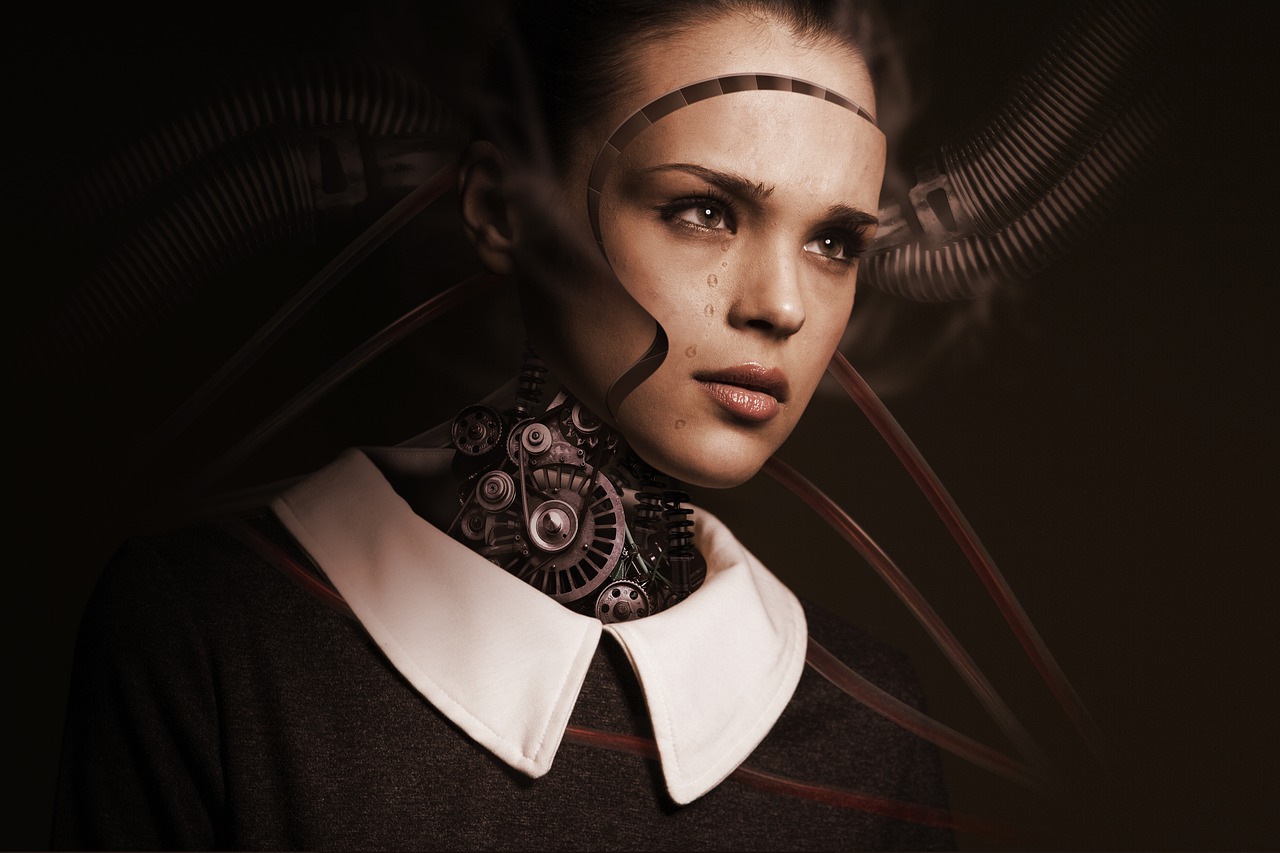 7. Artificial Intelligence
Human will be replaced by robots soon – thanks to the wide implementation of AI (Artificial Intelligence) in various industries. When the application of Artificial Intelligence is on the verge of obsoleting a huge number of human labors from various industries, it is also creating job opportunities in a relatively new field. It is estimated that by 2020 AI will create ~2.3 million jobs.
Read: Artificial Intelligence and Machine Learning – Career Prospect in India
Educational Qualification:You need to learn about machine learning, how it works and the relation between AI and Machine Learning. Many institutes in India are currently offering master's and a doctoral degree in machine learning. To apply for a master's degree in AI/machine learning you need to complete graduation with science and have knowledge in related languages like Java, C++, and math.
Salary Range:According to the survey of LinkedIn, the average salary scale of a Machine Learning Engineer in India is Rs. 3L/year to 1.5M/year. For the fresh grads in Machine Learning and AI, salary scale starts from minimum Rs. 30,000 to 40,000 per month.Entrepreneurship
Apart from being your own boss, you can skyrocket your income. However, the fact is that 30 percent of start-ups fail in the first one to two years of business, so many have a part time job while they make the transition. You must be willing to put long working hours, have negotiation skills to get finance and above all resources and skills to drive steady revenue flow to transform your side hustle into a full-fledged company.
Many have used their skills to become a one-man company like motivational speakers, interior designers, fashion designers, real estate brokers or business consultants. Meticulous planning, in depth market research and the above-mentioned soft skills will ensure success as you step up your winning agenda.Qualification: Specialization in any field You can get trained in entrepreneurship by becoming a social media influencer. You will not only teach yourself the tricks of pitching yourself but also the hard truth of marketing and branding. The web has become the thriving ground of many multi-millionaire start-ups; however, you need determination and perseverance to rule the roller-coaster ride called entrepreneurship. Salary Range: The income is negligible until you make profit and then the sky's the limit for your income.
As discussed above these 7 high-income skills can launch you on the most promising and high paid jobs in 2020. However, landing on these jobs is not easy. It will take a lot of hard work and focus to land on your dream job. If it looks like that you don't have any of the above-mentioned skills or unable to master any of them, don't be shy, you can still make a five to six-figure paycheque with other skills that you can master. Appear for online career counseling at the earliest, explore your hidden skills and talents and find out which career suits you best.
Have a question? Get in touch with our counselors.